Members of the Class of 2023 return to their elementary and middle schools this week for one last stroll down memory lane ahead of graduation. Thanks to our SES community for lining the halls to welcome back these alumni from Jefferson High School!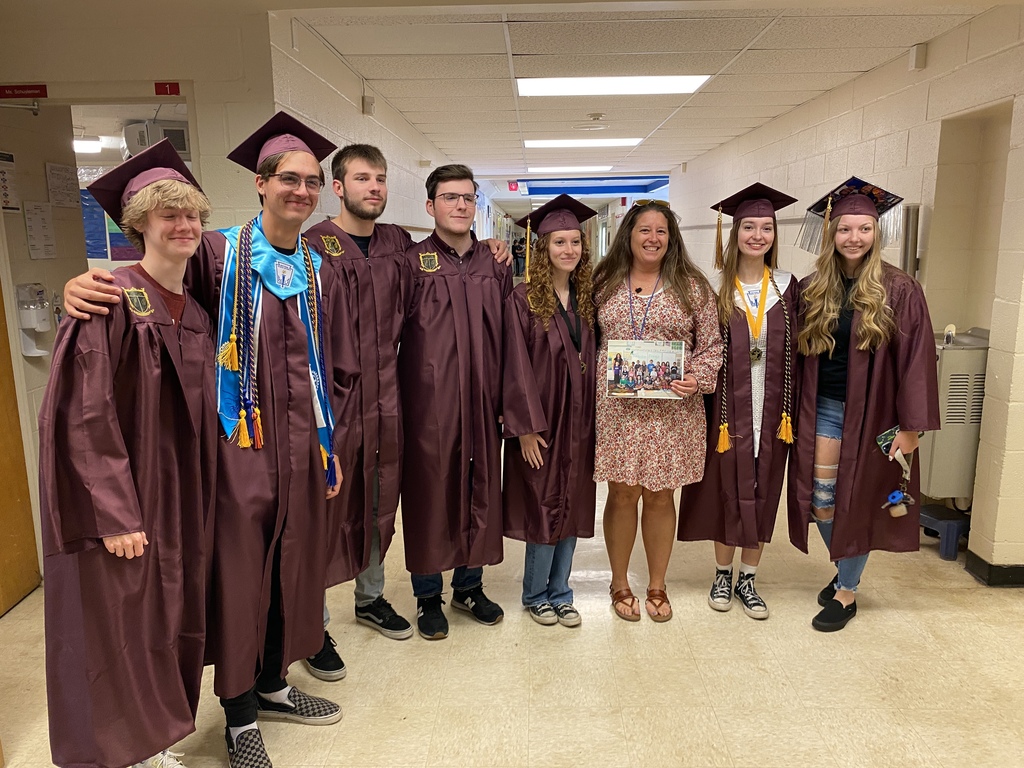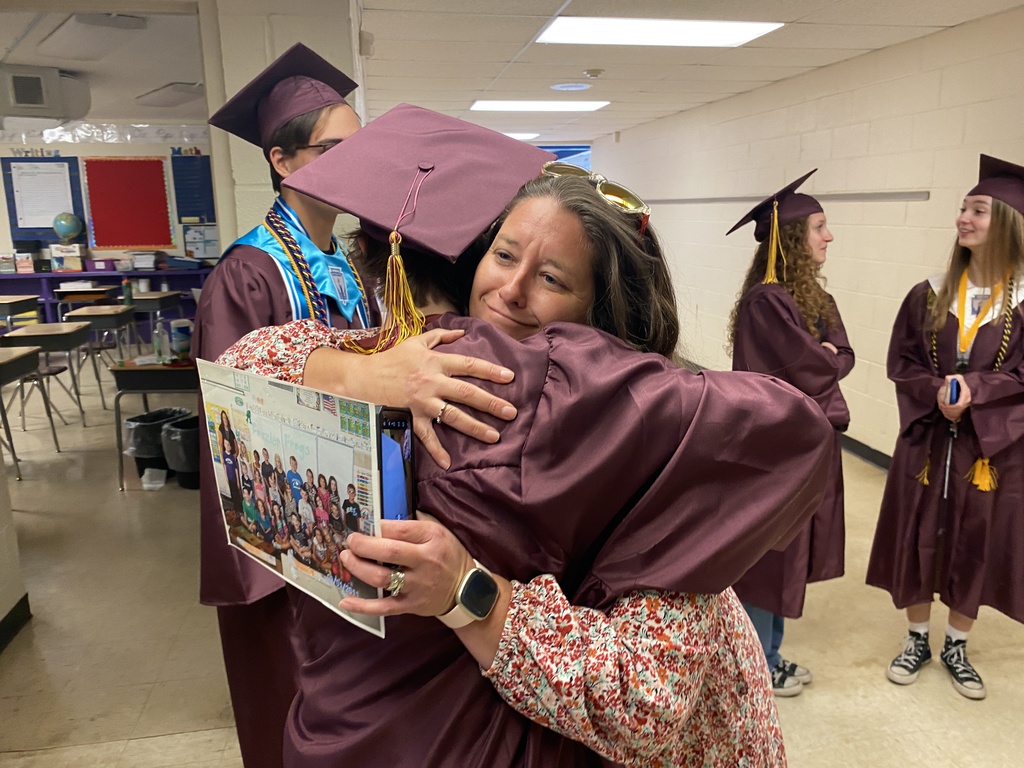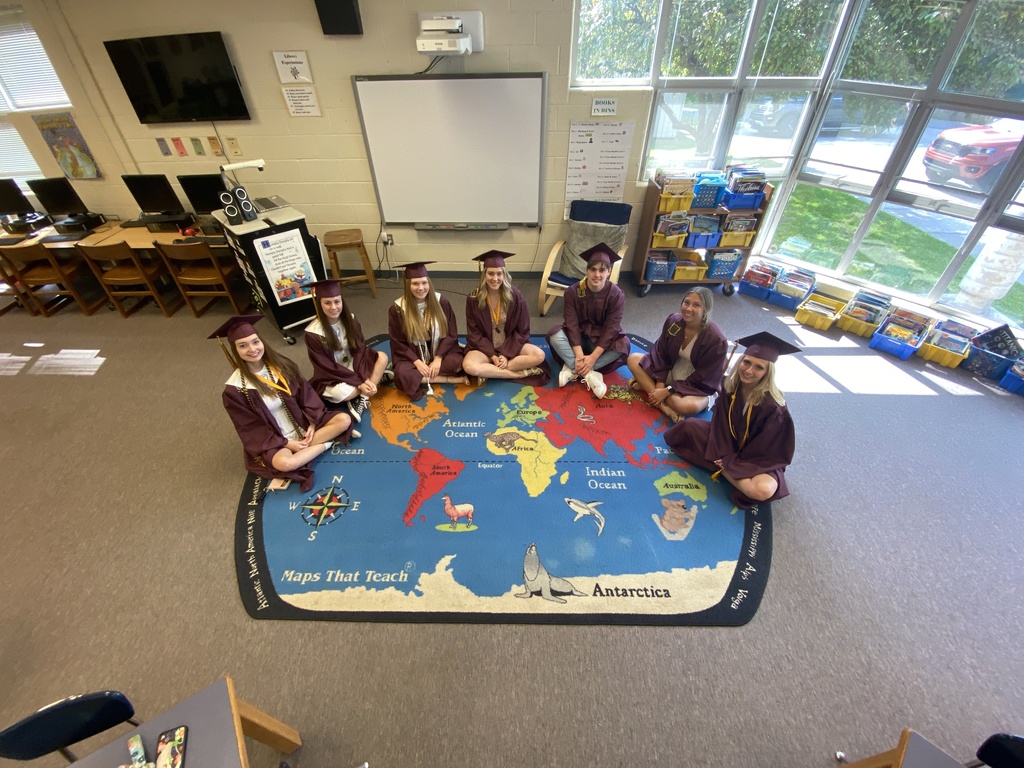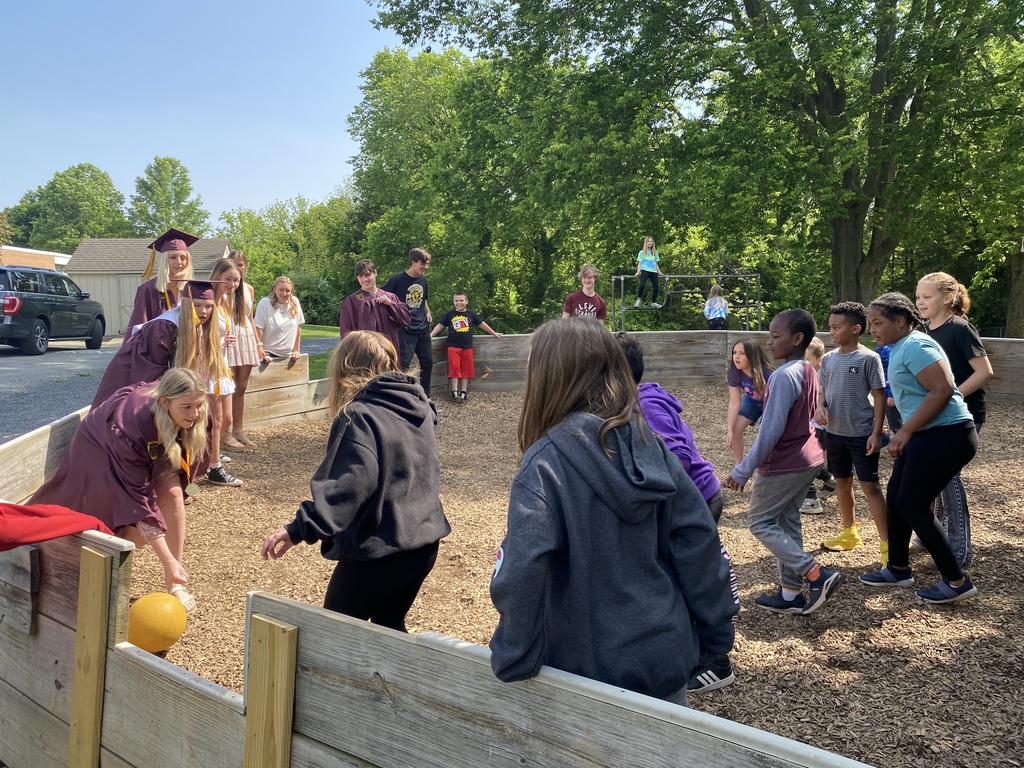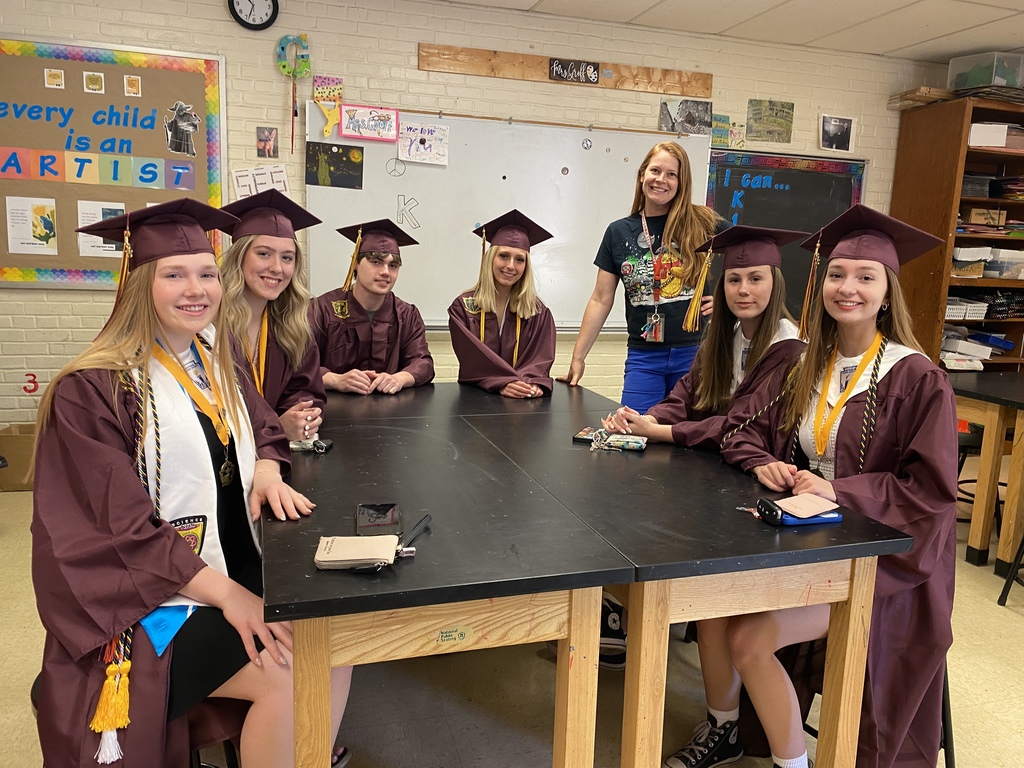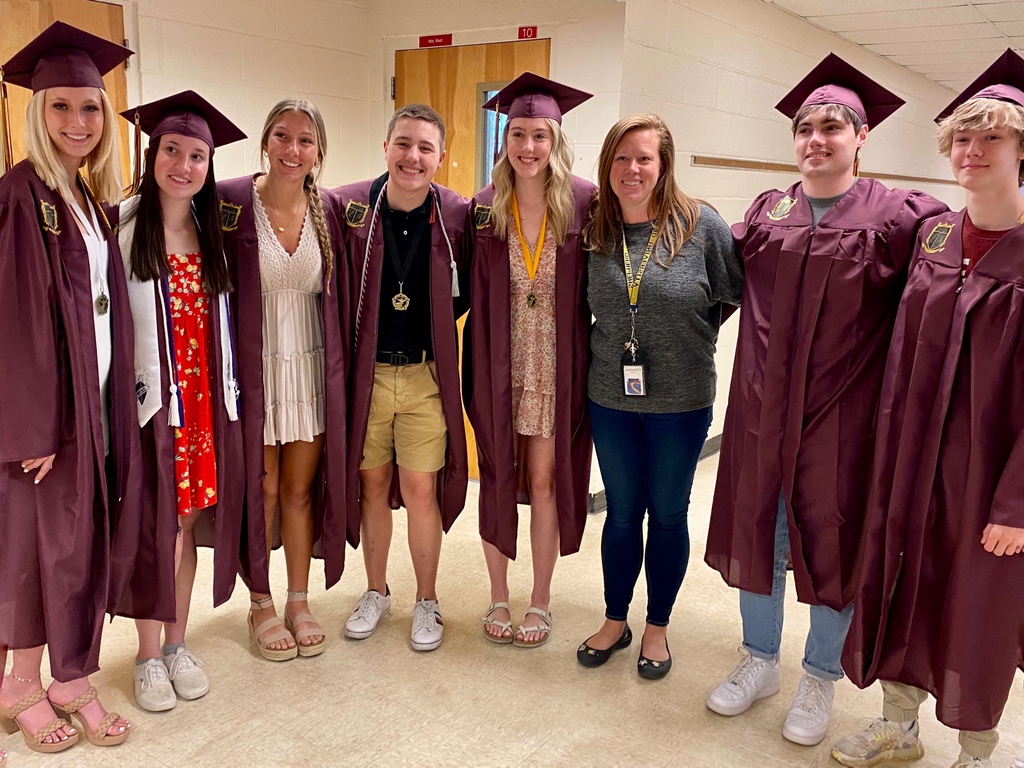 Mrs. Sutherland and Miss Ambrutis' fourth grade classes were inspired during a virtual author visit from Mr. Schu and Katherine Applegate. They learned about the power of books, were amazed that Mr. Schu reads over 600 children's books every year, and they were shocked that Katherine Applegate didn't enjoy reading when she was younger. The authors even answered a question submitted by an SES student. "How do you feel after writing a book?" -Laney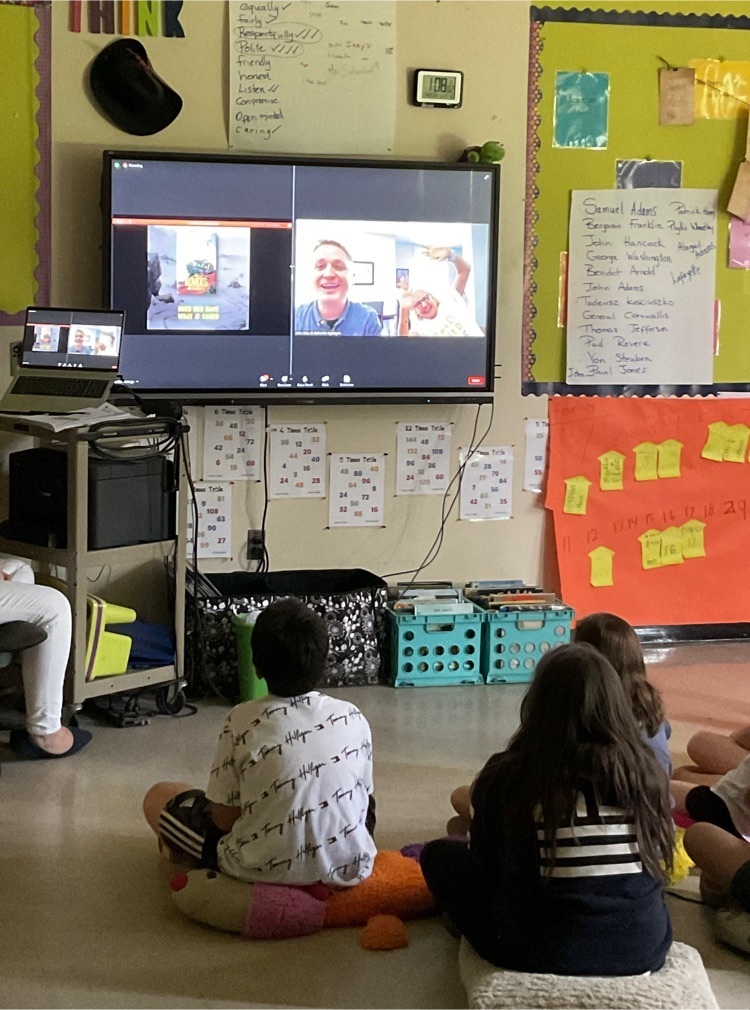 Shakespeare meets technology! Mrs. Crouse's 5th grade class re-enacted the play A Midsummer Nights Dream with Ozobots. Students worked in groups, narrating summaries while Ozobots acted out the scenes. Students created the stage and used code to program the Ozobots-characters through the story.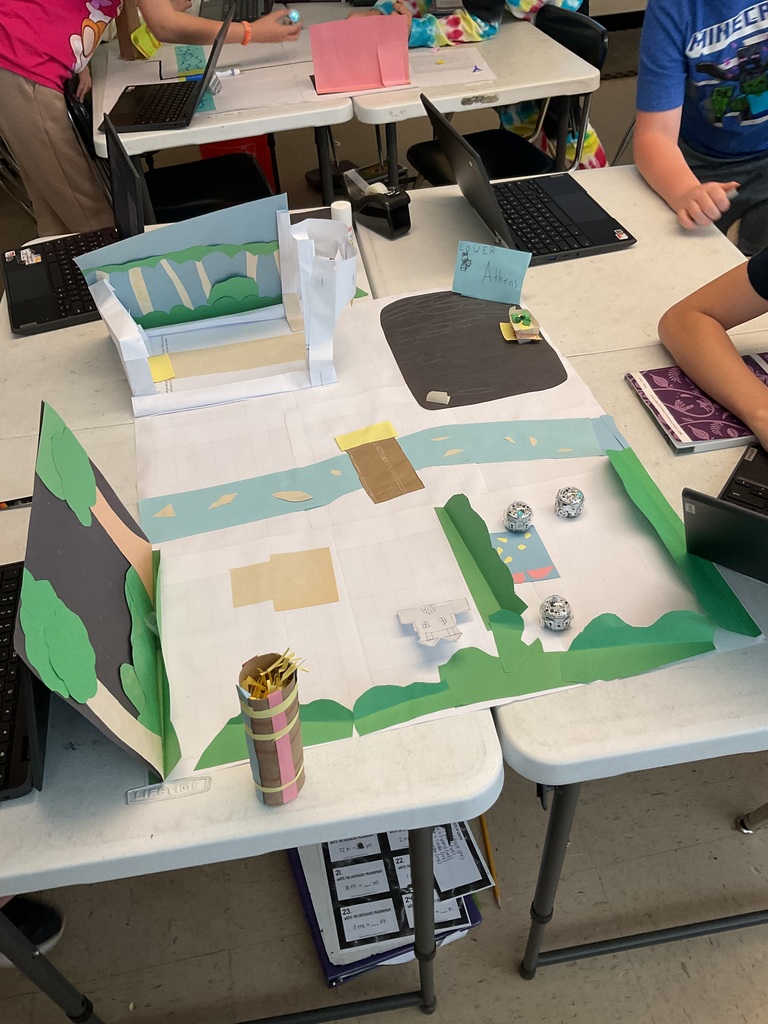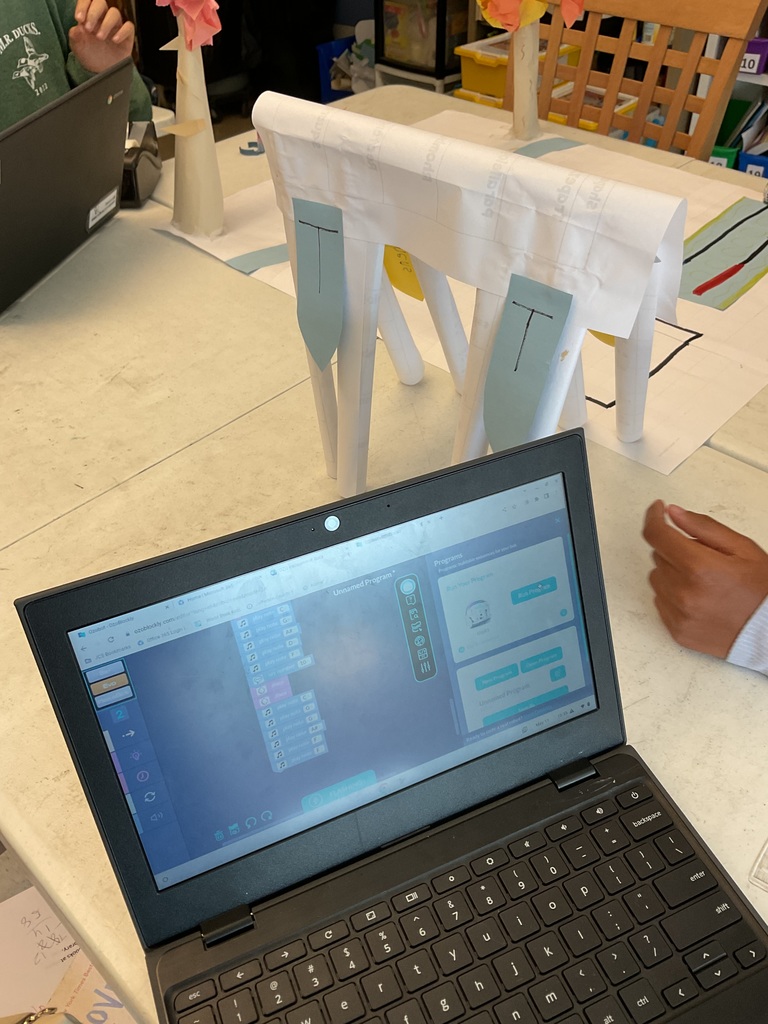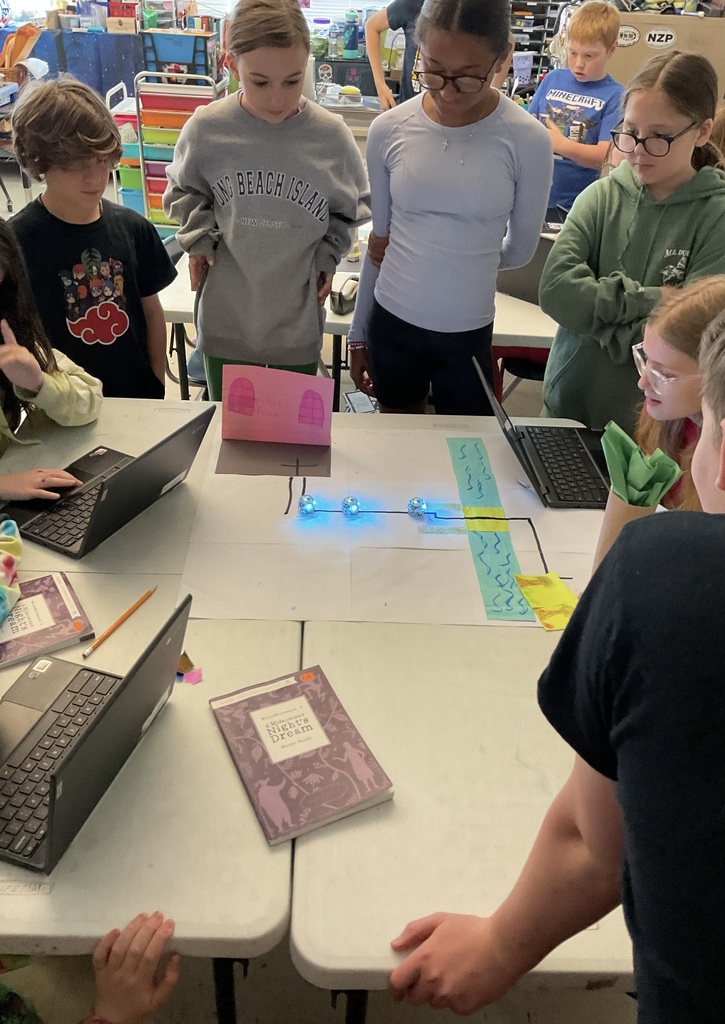 Today is National School Nurse Day! We're proud to recognize the dedicated school nurses who make a difference in the lives of our students by protecting and promoting their health and advancing their academic success. Thank you for all you do!

Congratulations to Caitlin Saghy and Kristin Ainsworth on being named Shepherdstown Elementary's Teacher of the Year and Service Person of the Year! We were happy to celebrate and honor Ms. Saghy and Ms. Ainsworth at the annual JCS recognition dinner on April 26.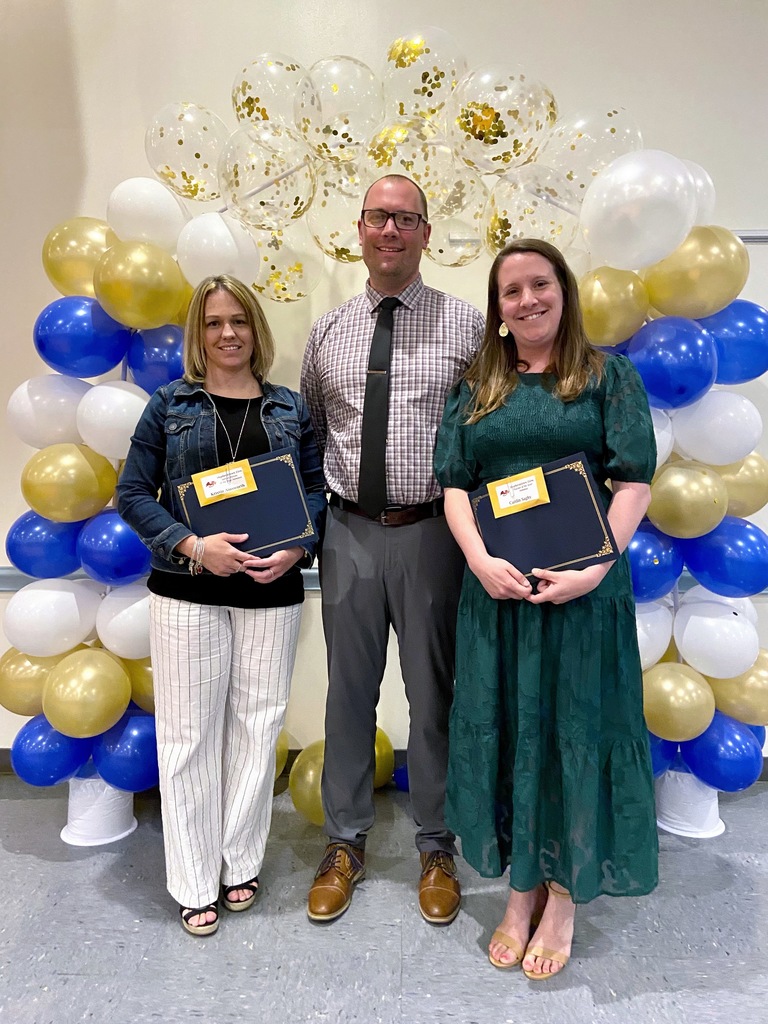 Third grade classes recently completed a unit on West Virginia. Students learned about the regions of the state and created a hallway poster museum for all to see. Students and staff are learning lots of new facts about our amazing state.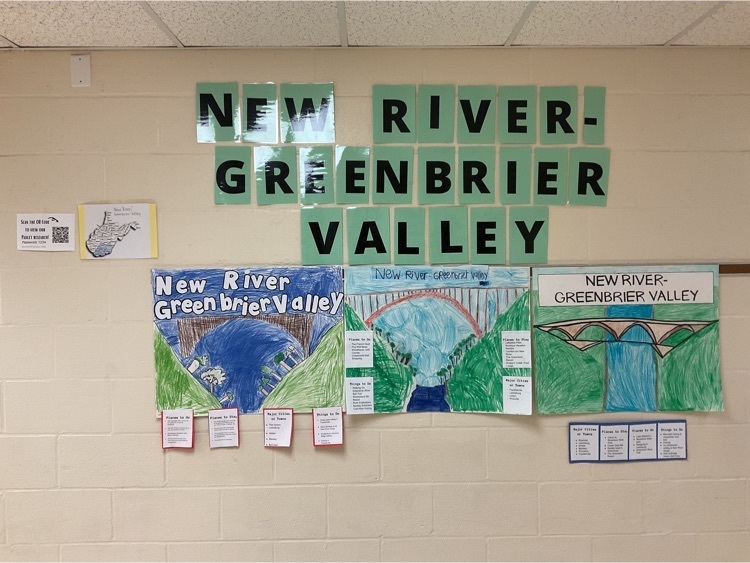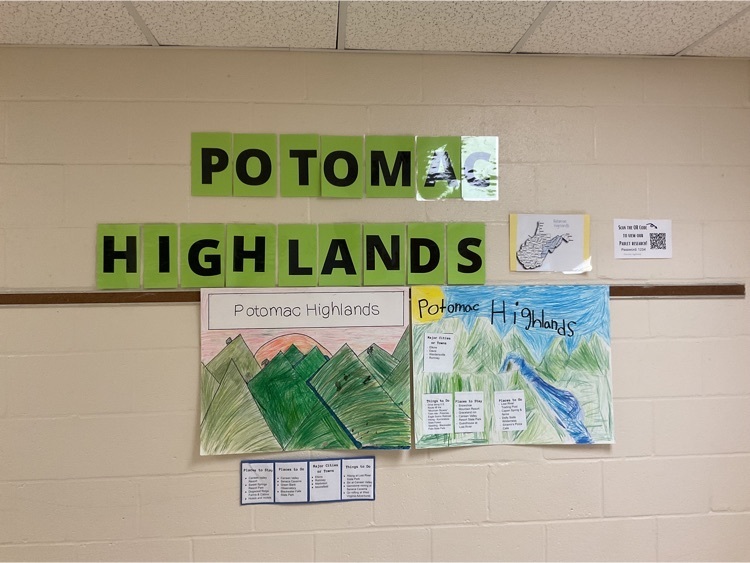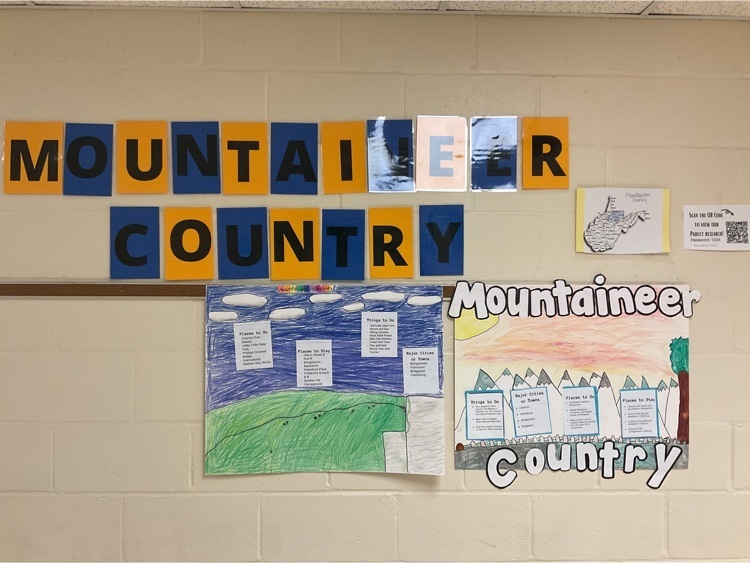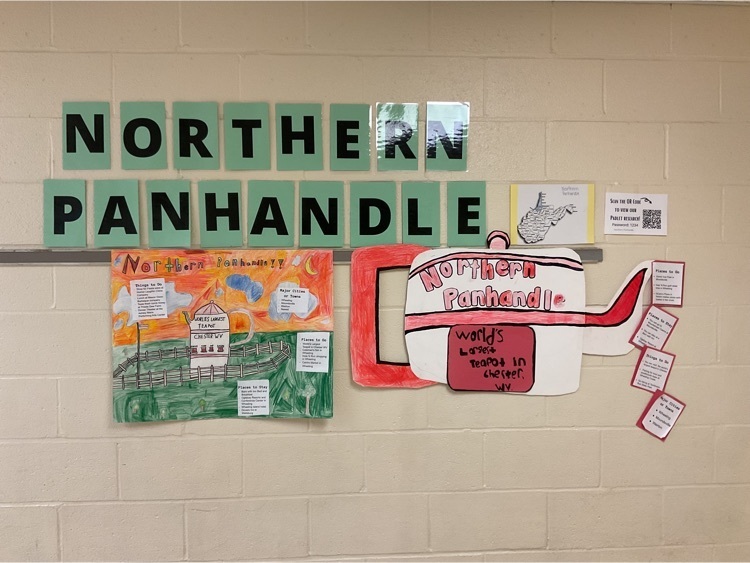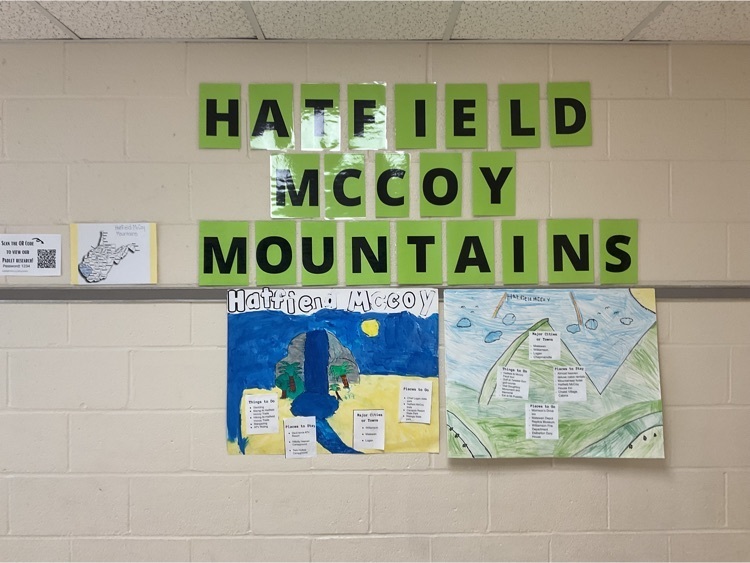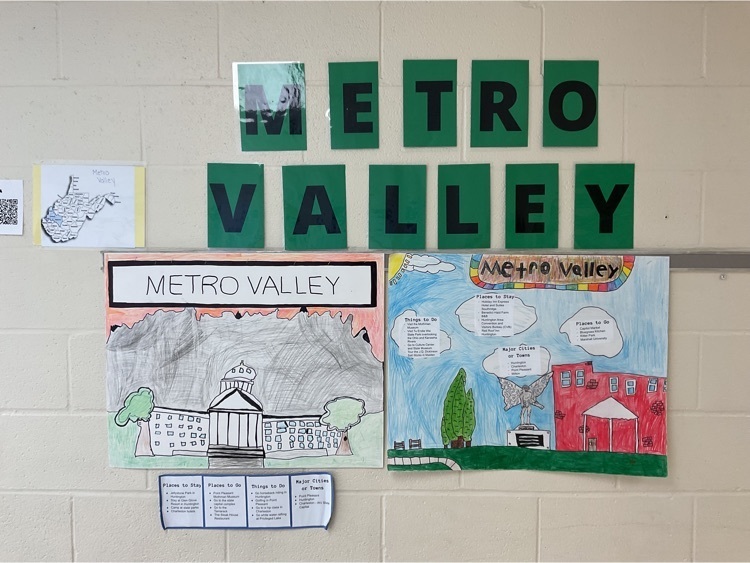 Look at some of our Kindergarten students during our CKLA knowledge unit on Kings and Queens!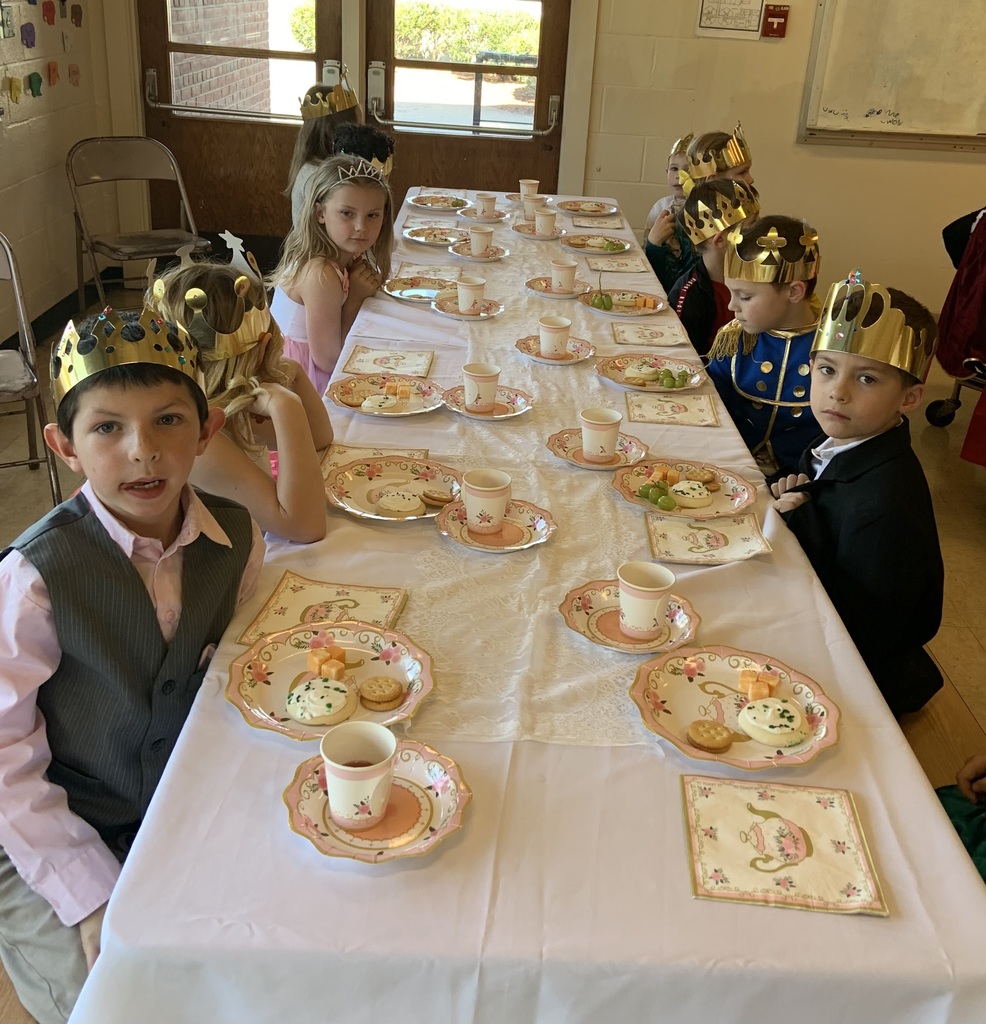 The kids are settled in and enjoying the movies! Just a reminder that pickup for K-2 movie night is 6 pm. Have a great weekend!

Parents and Guardians, Just a reminder that tomorrow is Spring Picture Day!

Phones are down at Shepherdstown Elementary. Please call our school cell phone if you need assistance. 304-676-4043

Shepherdstown Elementary School is experiencing issues with the telephone line. Our staff are working to identify the issue. If you need to reach the office, please dial 304-676-4043

Shepherdstown Elementary School fourth-graders recently enjoyed seeing their artwork displayed at the annual American Conservation Film Festival in Shepherdstown! The special installation entitled "Trout in the Classroom" featured more than 50 trout individually decorated by SES students. We understand the artwork received rave reviews from numerous festival-goers! Visit
https://bit.ly/3Jx80Ex
to learn more about the "Trout in the Classroom" project. 🐟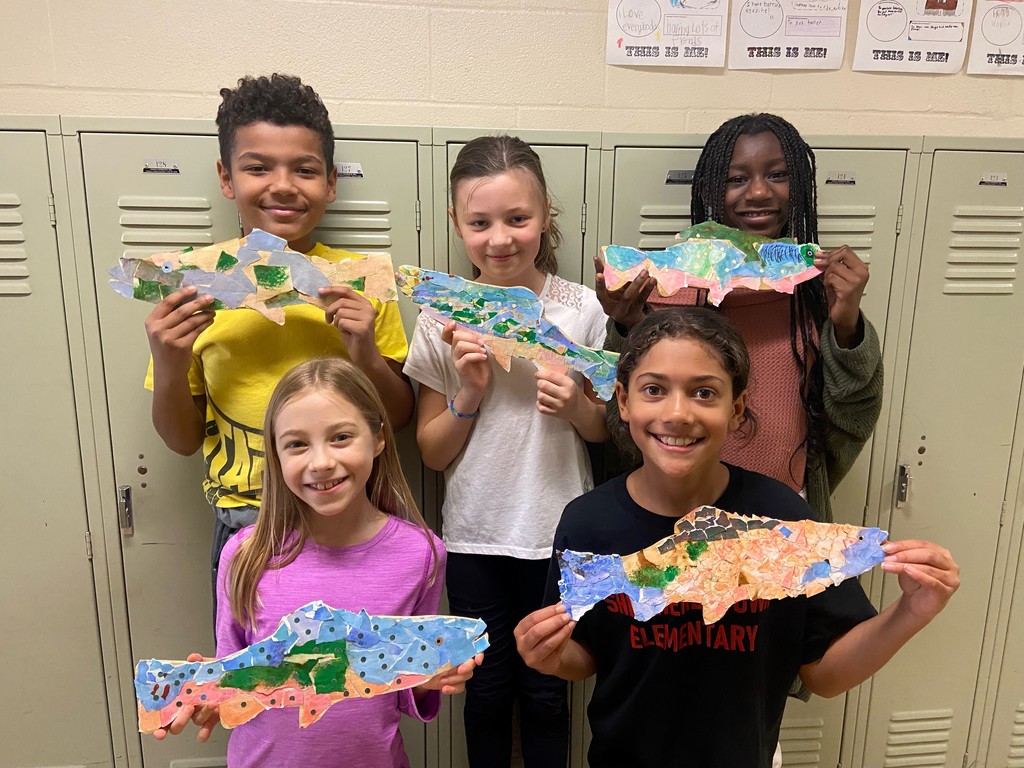 A big thank you to the Shepherdstown Rotary Club! Their members awarded a $350 "Rotary Reads" grant to Shepherdstown Elementary School to help fund a special reading activity. Check out the story!
https://ses.jcswv.org/o/ses/article/1046187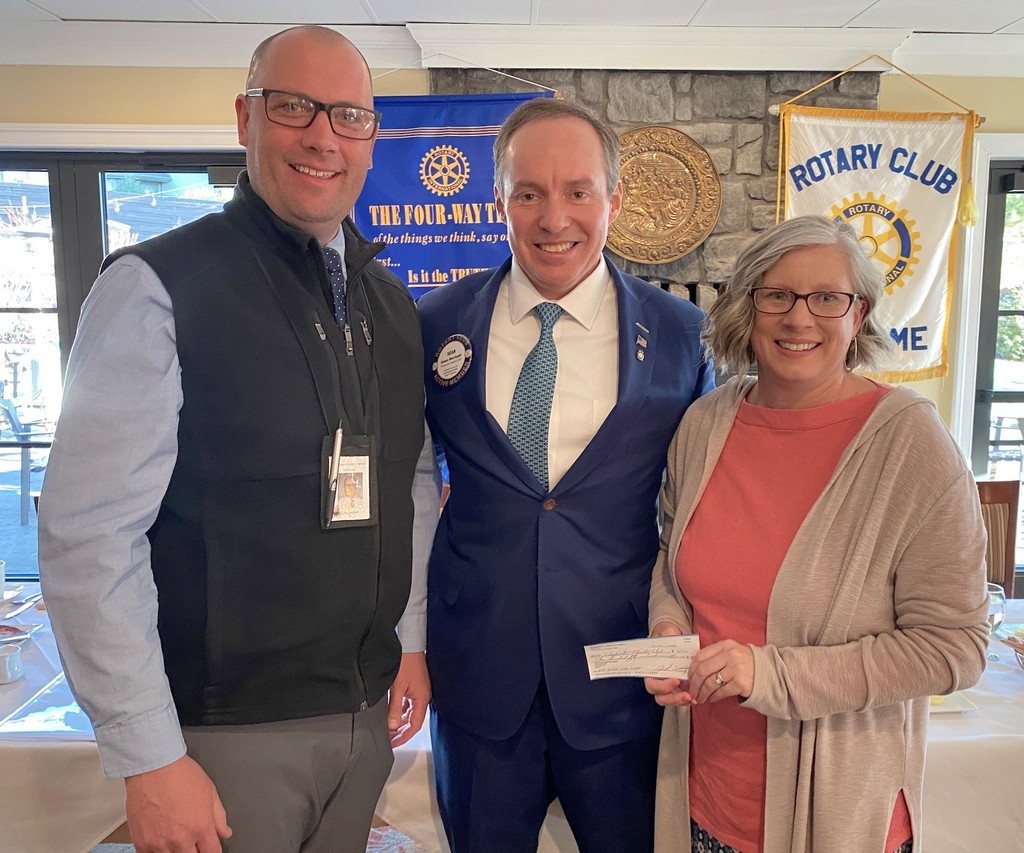 Buses 2010 and 1554 will be combined coming home this after. There may be a slight delay.

March 10, 2023: Due to the anticipated timing of inclement weather, all Jefferson County Schools and Offices will be closed today. Students will return on Tuesday, March 14, following Monday's staff development day. Thank you.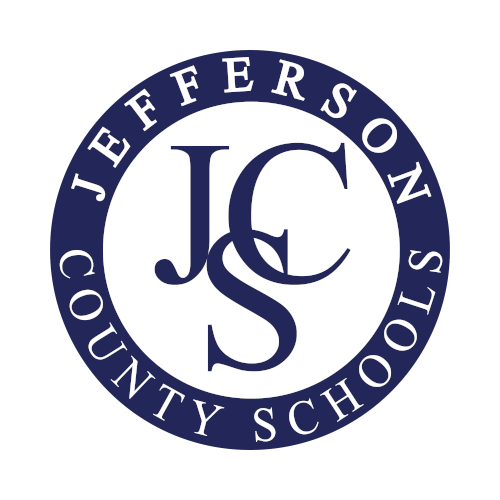 🎶 Congratulations to Gracie Grantham, Stevie Madert, Gabby Orr, and Elizabeth Gorsuch on being selected to represent JCS at this year's WV All-State Children's Chorus! They spent several months learning nine musical selections for the event - three of which were in a foreign language! Then they joined fellow JCS students in traveling to Charleston this weekend to showcase their talent with other West Virginia choral students. Read more here 👉
https://bit.ly/3T2TBUR
🎵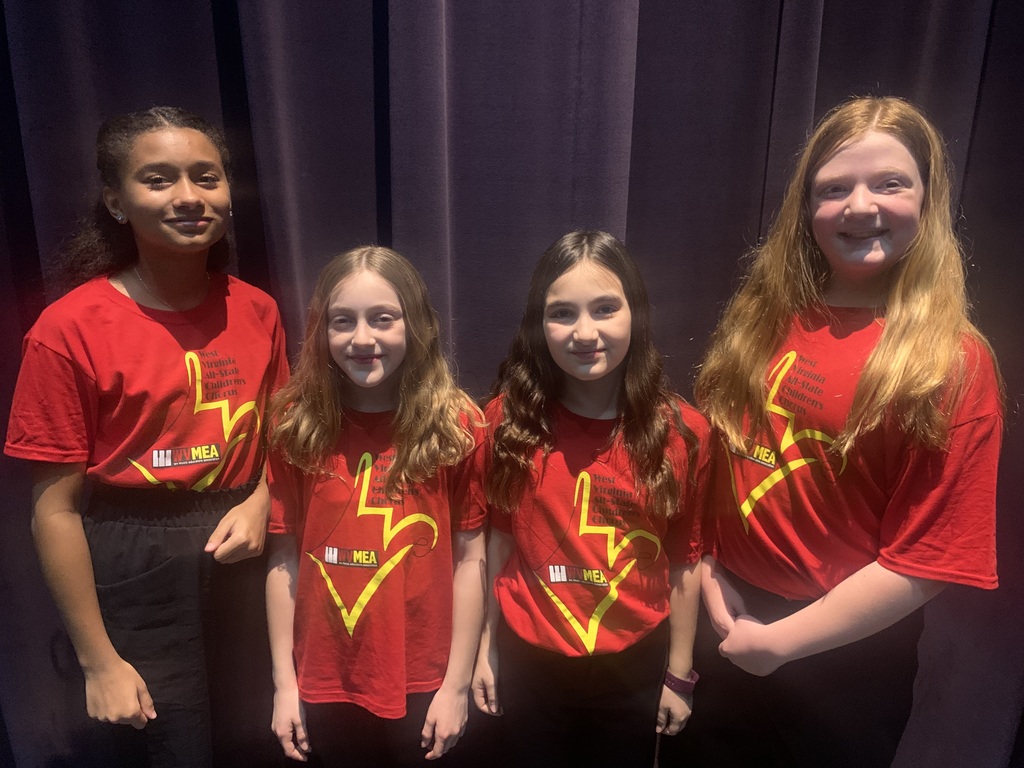 All of us at Shepherdstown Elementary School work hard to support our students and their families. It's important to us that we know how you feel and what you need, so we invite you to take the WV Learning Environment Survey! Just visit our website at
https://www.jcswv.org/sessurvey
and follow the instructions. Thank you for partnering with us!

Congratulations to our own Janet Harner! Janet received West Virginia's first-ever West Virginia Executive Secretary of the Year Award, which was also named in her honor! We are all excited to see this well-deserved recognition for Janet's decades of dedicated service. You can read more about the award and the impact of Janet's career here
https://www.jcswv.org/article/1026064
.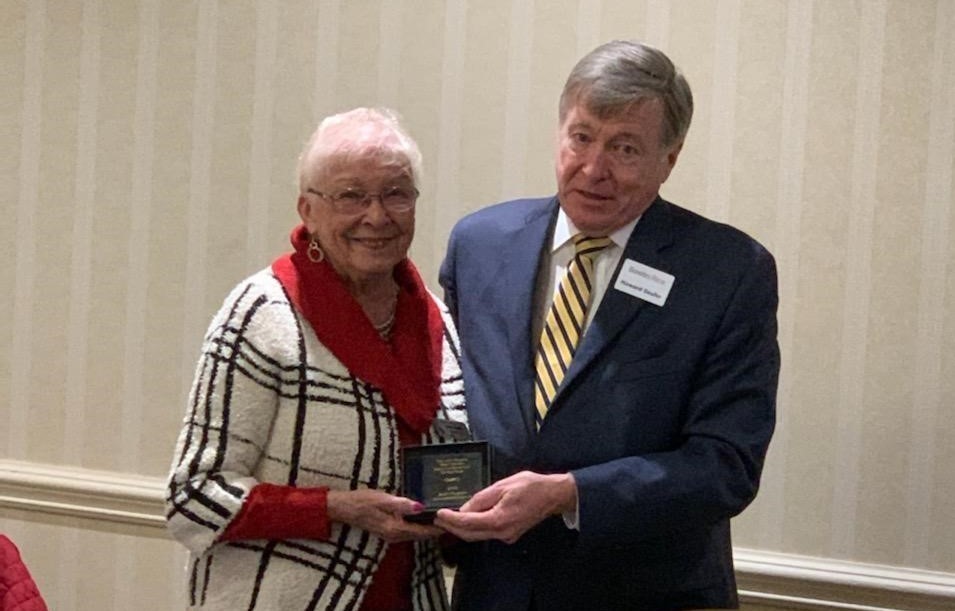 SES Menu Change: Wednesday 2/1 will be Corn Dogs Thursday 2/2 will be Chili This is due to a delay in ordering. Thank you!

The Jefferson County Board of Education values the input of Jefferson County Schools staff, parents, and community members. As we continue our work to support success for our children, we are inviting you to participate in a number of advisory committees. These committees will meet to consider obstacles and opportunities for success in these areas. The committee will report to the Board regularly on their progress. If you are interested in serving on a committee, please click on the link below fill out an application. Thank you for your support and commitment to Jefferson County Schools.
https://www.jcswv.org/committees